I discovered a Visual Studio feature that I probably should have noticed years ago. It is pretty awesome, and right in front of your face. Show All Files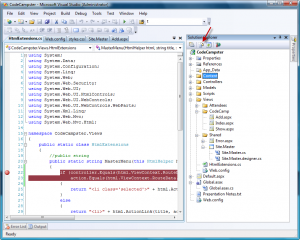 Just click the icon in the Solution Window highlighted in the above screenshot.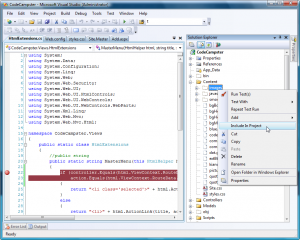 Bam, all files in the directories get shown, even if they aren't part of the project. Pretty awesome, especially because of the Include in Project functionality. Much quicker to add items to a project than Add Existing Items.